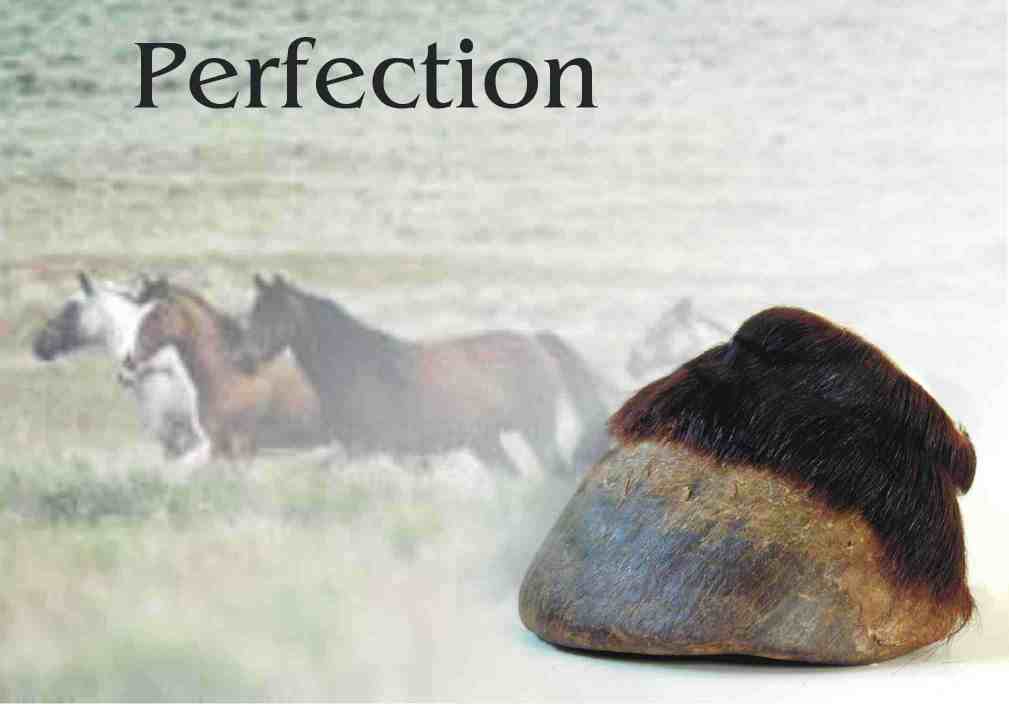 This page was constructed to allow those of you who are interested in
following the natural hoof, the true natural hoof (not just a bare hoof), a
look at the wild feet that are our only true models for the natural trim.
This is THE model. This is what we strive for in our domestic horses.
Myth:
The dorsal (toe) wall must be 45 degrees in the front fee and 55 degrees in the hind, because that is the angle of the respective coffin bones.

Truth:
Sounds good in theory, but doesn't hold up in nature.
Forcing such a "prime directive" is not natural.

Myth:
Layed over bars will interfere with hoof mechanism.

Truth:
Many wild horses have layed over bars. So do many sound domestic barefoot horses. Soundness and performance is the acid test.

Myth:
The Mustang Roll will cause contraction in horses living on soft ground.

Truth:
That makes no sense mechanically.
There is plenty of soft gound in wild horse country and plenty of different types of wild horse biomes (including marshes and sandy barrier islands) around the world. Also there are plenty of domestic horses trimmed based on the true natural hoof model who live on soft ground, sporting the mustang roll and are NOT contracted.


Myth:
The length of the toe should be equal to the diameter of the hoof at the coronet.

Truth:
Isn't even close, is it?

Myth:
The hairline must be straight and at a 30 degree angle to the gound.

Truth:
Hairlines are NOT always straight in the very sound, very high perfomance feet of wild horses.

Beautiful, isn't it?
---
[Back]