MASSACHUSETTS
Erin Celia -Email= Erin@theholistichoof.com --Cell Phone= 917-817-0325 --- Weblink= https://www.facebook.com/Holisitchoof Successfully trimming and transitioning horses to bare for years! I understand that each horse is uniquely different!!! South Shore - South Coast Area. Visit my facebook page or website theholistichoof.com for more information...
Barbara Connors, Southeast Massachusetts; Natural Hoof Care according to the wild horse model, AANHCP practitioner in training. Phone: 508-822-3814. E-mail: absolutehoof@verizon.net . Website: www.absolutehoof.com .
Lisa Dawe
(AHA Certified, AANHCP, PT)
- Cape Cod, MA
Lisa@ibarefoothorses.com
phone (508)776-6259 I transitioned my horse to barefoot in 2000 and have been trimming professionally for others since 2002. I am only accepting new clients who wish to learn to transition and/or maintain a natural trim on their own horses. I am available
primarily summers. Willing to travel.
MAINE
RHODE ISLAND
Marjorie Smith - (Hoof Care Specialist) Informational web site: http://www.barefoothorse.com

VERMONT
Lisa Walker - Vermont - email: LiMaWa@aol.com (Hoof Care Specialist)
Heike Bean- (Hoof Care Specialist) Peacham, VT - email: heikeb@pivot.net phone: 802-592-3386 I do a lot of talks/lectures and help people in the neighborhood. I just want to promote good hoof care, but I am not trimming on a regular basis for others.
Barefoot & Balanced - Natalie Gombosi,

AANHCP Certified Practitioner

P.O. Box 602 East Poultney, VT 05741 (802) 287-9777
CONNECTICUT
Sara Block - I started trimming in 2004, completed all mentorships with Jaime Jackson, also worked with or took clinics with Joan Adams, Sue Mellen, Pete Ramey and Dr. Bowker. I currently am full time trimming in CT, generally within one hour's drive of Shelton, CT. Patient, gentle technique. . .lifetime experience with horses. Easycare dealer for glove boots, prices are $ 45 for horses, and $ 40 for minis, shetlands, donkeys. . . also trim goat hooves. Please no drafts unless draft cross and well behaved. Active rider and involved in pony club.
Email or text is best. CTnaturalhoof@yahoo.com, 203 209 4266, also on FB, and web site is http://www.ctnaturalhoof.com/.
Rob Sawyer, North Stonington CT. Email rob@thesawyerfarms.com, cell phone 860-884-0110, website www.thesawyerfarms.com. I am a part time professional trimmer with 6 years of trimming experience, and over 20 years of equine experience. Serving New London County and southern RI. Appointments available nights and weekends.
Joan Adams - (Hoof Care Specialist)

Windham, CT

- email: jalifevantage@gmail.com phone:

860-456-7918
Judy Reiss, serving CT and southern NY, Home phone 203-938-9368, Cell 203-938-9368, e-mail judyreiss@sbcglobal.net.
NEW HAMPSHIRE

Luke Tanner, Dunbarton NH 480-287-2251 Landmhorseworks@gmail.com www.lmhorseworks.com
Rick Weinberg - Bath, New Hampshire email: rick.w@connriver.net phone: 603-838-6029
PENNSYLVANIA
Sarah Swider, Rochester, Pennsylvania - Email: cowgirlforchrist22@gmail.com - Cellphone: 412-427-0135 - Website - www.facebook.com/losetheshoesbarefoottrimming
I'm a barefoot trimmer serving the Beaver County and surrounding areas. I'm also willing to travel to other areas for a reasonable trip fee. I trim using the wild hoof as a model and also follow the Pete Ramey and Jaime Jackson techniques. I have experience with navicular, toed in horses, laminitis, etc... I can also trim goats and pigs. Please feel free to contact me with any questions
Walt Friedrich (

Natural Hoof Care Provider

) - Nescopeck, Pennsylvania -- email: waltf@bwkip.com Wife and I share a mountaintop with four Paso Finos. I've been trimming professionally in Northeast Pennsylvania since about the year 2000, and own and Moderate a Forum on Yahoo Groups, barefoothorsecare.com.
Greg Sambor, North East, PA, Erie County, okocim56@hotmail.com , faithhavenstables.com, mobile #240-205-6652, home# 814-725-4936 Serving Western NY, Eastern OH, and Northwest PA. Helping horses go barefoot for life as well as improving the hooves of already barefoot horses. Services include, trimming, boot fitting, and nutritional consultation. Also treating founder, navicular, and general rehab of sick hooves. I will take my time with your horse and answer any and questions you might have. I also enjoy educating my clients.
Korie Kalavoda

NATURAL BAREFOOT HOOF TRIMMING to rehabilitate lameness and for sound maintenance of your horse.

I follow the Pete Ramey / Jackson techniques and THE WILD HORSE MODEL.

Successfully maintaining: performance, trail, work, and beloved backyard equines.

All breeds - Minis to Drafts.

Natural horsemanship handling

.

I dealt with: founder, deformities, contracted heels, laminitis, navicular, white line and more.

Presently accepting new clients.

COMPETITIVE RATES

!

Serving Lehigh Valley and eastern Pennsylvania.

Free information article

http://www.freewebs.com/quarterkranch/naturalhooftrimming.htm Phone: 610-730-4973
Tara A. Smithmyer - Mar-Lin, Pennsylvania - email: tarasark@ptdprolog.net phone: (570)544-2817 Horse Owner and Trimmer (no shoeing) Has owned, ridden, trained, and showed horses in ALL disciplines from Barrel Racing to Hunter Jumpers. Has attended Pat Parrelli clinics with her horses and believes this method is the best.

Vicki Kline (Natural Hoof Care Provider) - Bernville, PA. 610-488-1792, vickikline@verizon.net, Available for consultations only.
NEW YORK
Jeannean Mercuri,
Natural Hoof Care on Long Island.
631-434-5032. neanpiggy@me.com
Mentor for Pacific Hoof Care Practitioners School & follow the methodology of Pete Ramey. I will pull shoes, evaluate diet & lifestyle and help your horse with transitioning. I love rehab trimming for navicular, founder, aged horses and other hoof imbalances caused by poor trims, diet or shoeing. Professional booting & casting to help rehabilitate you horse. Minis & donkeys included. Over a decade of experience. References available. I want to educate you to help your horse.
Judy Reiss, serving CT and southern NY, Home phone 203-938-9368, Cell 203-938-9368, e-mail judyreiss@sbcglobal.net.
Christina Kusznir (Professional Hoofcare Provider) New Jersey/Lower New York state, Barefoot Trimming Services, since 2000. Email Barefoothoofcare@verizon.net Phone 917 940 9237 Website www.barefoothoofcare.wordpress.com Success with difficult pathologies, lameness and rehabs as well as performance horses and backyard horses.

Christina Knispel, Northwest New Jersey (Hunterdon County). Learned to trim from Marjorie Smith in 2000 and have been studying Pete Ramey, Jaime Jackson and others continuously. I trim my own two horses as well as several others.
cell: 908 752-0264 email: tashanne2000@yahoo.com (please put "horse trims" in subject line).
Margo Scofield (Natural Hoof Care Practitioner)

(AANHCP, PT)

- Syracuse, NY -

website:

www.hoofkeeping.com

email:

thehoofchick@hoofkeeping.com phone: (315)383-6429. Natural hoof care practitioner serving central New York. I am an AANHCP member and actively working toward certification. In addition to my own horses, I maintain a growing number of horses throughout New York state. References available upon request.
Kim Cassidy (Natural Hoof Care Provider)

-

Chester, NY – some travel to Long Island, mostly covering Orange, Sullivan, Ulster and Westchester Counties, some New Jersey travel. Currently accepting new clients, starting and/or maintaining a sound horse. I believe in involving the owner in their horses care as much as possible and provide you with all the support you need. My contact info is: www.clickandtrim.com, email kim@clickandtrim.com 917.628.8177
NEW JERSEY
Donn Egidio, (Natural Hoof Care Practitioner )

(AANHCP, PT)

New Jersey , phone: 973-876-4475 web site: www.NaturalTrimHoofCare.com
Natural Trim Hoof Care services and AANHCP member serving NJ-PA-lower NY
DELAWARE
Dawn Willoughby, covering 1 hour radius from Wilmington, DE. Will trim pets, performance and pathological horses. Enjoy teaching owners to trim once the hooves are in good shape. I use The Natural Trim based on the wild horse model. Have studied/done clinics with Jaime Jackson, Pete Ramey, Dr. Bowker and Marjorie Smith. Member: AANHCP Contact me at 302-475-1684. email is 4sweet.feet@gmail.com. January, 2007 launch of www.4SweetFeet.com Internet site.
MARYLAND
Coreen Kiser

, Westminster MD. hoofn8r@gmail.com Phone

443 789 2433 Natural Hoof Service taking clients in Northern Va, Maryland including eastern shore, PA - 70 mile radius from Gettysburg. I follow the natural/wild hoof model and provide services including de-shoeing, evaluation of feed, environment, and lifestyle, resource information for transitioning, rehab trimming for navicular, founder, and other hoof imbalances imposed by poor trims or shoeing. All ages, all equines. Website: www.therealhoof.webuda.com
Richard Teachout, Leonardtown, Maryland, 301 904 5037, rteachout@md.metrocast.net
Natural Hoof Care Service located in Southern Maryland. Serving all of Maryland and Eastern Virginia. Pete Ramey / Jamie Jackson approach to trimming. Have also studied under KC LaPierre. All breeds from Draft to Mini, Mules, Donkeys (and Goats and Sheep). Rehab - Founder - Navicular - Transition from shoes. Reliable on time scheduling, Reasonable rates.
WEST VIRGINIA
EquiSling: Creator Dave Montana - French Creek, West Virginia - Weight-Support Harness - aids in treating severe lameness, founder, navicular, etc. Standard size fits horses and ponies. Dave also provides hoof care and assistance using natural hoof-care techniques in his area . His website: www.equisling.com
Phone (304) 924-5897
NORTH CAROLINA
Bruce Smith AANHCP PT

- Raleigh, NC - email: franandbruce@nc.rr.com phone: 919-624-2585

I will travel NC, parts of SC and VA if needed.
Lisa Dawe (

AHA Certified, AANHCP, PT

)- Pamlico County, NC Lisa@ibarefoothorses.com (508)776-6259 I transitioned my horse to barefoot in 2000 and have been trimming professionally for others since 2002. I am accepting new clients to transition and/or maintain a natural trim. Willing to travel. I will have room for (equine) boarders in the Fall of 2006 who wish to transition to or maintain a natural trim.
Kent Woodward,

Natural Hoofcare Provider

, Charlotte, NC waypointcoach@yahoo.com, 704-648-7260 cell
I maintain my own herd of 24 horses and a small customer base in Raleigh/Durham. I have recently relocated to the Charlotte area and I am looking to build a customer base in this area also.
Patrick Eanes

AANHCP

Certified Practitioner

and Field Instructor

- Monroe, NC - email: PatEanesS@netscape.net phone: (704) 238-9031 Farrier for 23 years. Available for travel within the Southeast.
BJ Rierson -

AANHCP PT

- Stokesdale, NC bj@mybarefoothorse.com www.mybarefoothorse.com cell: 336-414-7007 home: 336-427-2852


I provide on-site barefoot hoof trimming for the Piedmont-Triad area of North Carolina . I am also an official EasyCare dealer ( www.easycareinc.com ) and do custom boot fitting for my clients. All new inquires welcome!
Terry Mann - Asheville, NC - email: melaniemann@msn.com phone: 828-778-7800 We have 10 trail horses that are ridden extensivley in the mountains of Western North Carolina. All have the natural trim. These horses represent a variety of breed, ages and hoof conditions, including a severe founder case. If you are concerned about your horse going barefoot and you think your horse is one that probably can't...call...let's talk. I have probably had one worse and there is no doubt that I put my horses through more sustained and severe riding conditions than most shod horses will ever see.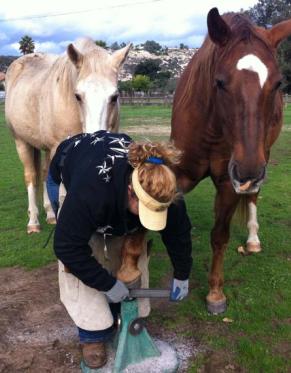 Beckie Bailey Good Hoof Keeping, LLC. 407-314-1734 or

goodhoofkeeping@yahoo.com

5+ years experience in Barefoot Performance Horse Trims. Specializing in various types of hoof pathologies as well as sound healthy hoofs too. Now serving Florida and North Carolina

TENNESSEE
Nora Miller, Monterey TN

. Following the Pete Ramey and Natural Balance methods, offering trimming within 75 miles , clinics, boot fitting. Website: www.barefoothorses.net, phone 931-510-5726.
Charles Hall,

RJF,

AANHCP

Certified Practitioner

- Elora, Tennessee - phone: (931) 937-0033
Robin South, Birmingham, AL High Performance Hoof Care Email: robin.south@gmail.com Specializing in barefoot performance, rehabilitation and conversion. Fully trained with certification by Charles Hall. Offering services within 150 miles of the Birmingham area.
Senter Jackson and Marie Jackson,

AANHCP Certified Practitioners and Field Instructors

, 338 County Farm Rd., Jonesborough, TN, 423-753-9349, email: bucksnortfarms04@yahoo.com
KENTUCKY
Ann Corso, London, KY -

AANHCP

Certified Practitioner

and Field Instructor

. E-mail: naturalhorsecare@earthlink.net
Maureen Tierney

, natural barefoot trimmer with 11 years experience. Covering the area from Louisville to Lexington, KY. 859-340-0396. Info@barefoottrimming.com

VIRGINIA
Anne Buteau, AANHCP Certified Practitioner

and former Field Instructor

. Consultations. Trimming.Instruction. Serving Central Virginia and beyond since 2000. Ph 434 263 4946 annebuteau@yahoo.com



GEORGIA



Kammi Richardson, Northwest Georgia 334-237-4241 Taking New Clients with Well Behaved Equine Friends in Haralson, Carroll, and Heard Counties. Offering a balanced, natural, barefoot trim based on the wild hoof model. Certified Animal Care Specialist www.facebook.com/alabamabarefoot
Penny Dunbar,

AANHCP

Certified Practitioner

, Gillsville, Georgia Phone: 678-878-0977 email: InPromptuFarm@aol.com Georgia Integrated Therapies: Equine Therapy, and Natural Hoof Care
Deni Cobb -

Natural Hoof Care Practitioner

- Dahlonega, GA old3toz@yahoo.com Phone: 706-331-1332

Anne Stephens.

Natural Hoof Care Practitioner, Equine Sciences Degree

(706) 344-8661. Serving all of North GA and surrounding areas.
Peggy Clark -

Natural Hoof Care Practitioner

- Eatonton, GA cell: 706.816.9187, email: tlcsporthorses@aol.com natural hoof and horse care; transitioning shod horses to the natural, healthy, barefoot state while keeping your high performance horse doing his job. Specializing in Barefoot Endurance Horses.
Marian Figley- Barefoot Hoof Care Specialist - Moreland, Georgia - E-Mail: mfigley@nakedhoof.org - Cell Phone: 678-516-6302 URL: www.nakedhoof.org
Barefoot hoof care, rehab, transition from shod. Whole horse approach. EasyCare hoof boot dealer with fit kits on my truck. I also do glue on EasyShoes. Service area is primarily Coweta and adjoining counties, but can extend farther depending on the situation. Facebook is https://www.facebook.com/MarianFigleyNaturalHoofCare

Jan Hester Dawsonville, GA - Phone: 770-893-2105,

Certified Journeyman Farrier

AND

Natural Hoof Care Practitioner

- 19 years combined experience. Serving Dawsonville, Canton, Cumming, Gainesville, Dahlonega, Jasper, Atlanta, Ellijay and surrounding counties.


Jennifer Rollins

-

Natural Hoof Care Practitioner

, Greenville, Ga 678-877-7940

jrntrim@yahoo.com

Serving: Meriwether, Coweta, and Fayette counties

Tom Crowley (Farrier) - Griffin, Georgia - email: gtcrowley@att.net phone: 770-228-0501


Elsa Johnson Wahl - Savannah, Georgia - email: legjwahl@comcast.net


Bob Sharpe - Georgia www.gaequinemassage.com Bob@gaequinemassage.com
Equine Massage Therapist willing to provide support to the horse owner that wants to hear from someone that loves barefoot and has had his barefoot for years.



SOUTH CAROLINA





Cori Brennan, Sharon, SC; brombie1@yahoo.com Phone: 704-517-8321



Rachael Tonsmeire, certified barefoot trimmer. Web Site: www.truehoof.com Camden, South Carolina. (803) 427-5931, rachaelt1@hotmail.com

MISSISSIPPI



Jeff Farmer,

AHA Certified Practitioner

, Clinician and Field Instructor. I breed APHA registered paints and half Arabs. Specializing in founder and navicular rehabilitation. Serving North Mississippi and the Gulf Coast. website: www.paintedhillranch.com email: hooffixer@hughes.net 662-526-0821.

TENNESSEE




Jennifer Vallieres

- Woodbury, TN- AHA certified Natural Hoof Care Practitioner. email:

horsinaround@dtccom.net

website:

www.naturalhoofcare.org

. Specializing in hoof rehabilitation as well as maintenance trimming. 615-542-6089 - travel all over TN and neighboring states.

Rocky Whittington

- Middle Tennessee/Nashville Area - Phone: 423-963-3239 - Email:

roxwhitt@hotmail.com

Serving Nashville and surrounding areas. I am a Natural Hoofcare Practioner with 10+ years experience. I am trained in AANHCP and AHA and follow the Pete Ramey method. I have studied with Dr. Robert Bowker and have been very successful rehabbing foundered and navicular horses. I trim horses because I am passionate about making a difference for the equine species. My approach is "whole horse" and I educate on diet, lifestyle, proper saddle fit and do custom boot fitting. References available.

Jennifer Vallieres - Woodbury, TN www.naturalhoofcare.org Tel: 615-563-4292 email: Horsinaround@dtccom.net Willing to travel anywhere in TN and neighboring states. Offering natural hoofcare using the Pete Ramey method of trimming. Have had much success in rehabilitating lameness issues (navicular, founder, contraction, cracks, clubfoot, etc..) and maintaining high performance barefoot horses as well. My motto: "Helping your horse have healthy hooves for life."

Elizabeth TeSelle, Hoofmaiden Performance Barefoot Hoofcare. Middle Tennessee area. I trim using the Equinextion method and am in the process of getting certified. I've been trimming professionally for several years.

ALABAMA



Kammi Richardson, Lineville, Alabama 334-237-4241 Taking New Clients with Well Behaved Equine Friends in Clay, Randolph, Cleburne, and Chambers Counties. Offering a balanced, natural, barefoot trim based on the wild hoof model. Certified Animal Care Specialist www.facebook.com/alabamabarefoot
Dee Fortner - Sand Rock, Alabama (near Ft Payne/Gadsden) - email: love2ride@starband.net phone: 256-523-7111
Terry Owens, Huntsville, Alabama email: hoofnit@knology.net Phone: 256-837-1799 (h) 256-797-3678 (c)
Offering natural barefoot hoof trimming based on wild horse hoof model.

FLORIDA





Gwenyth Santagate - Now, Serving Lee, Charlotte and Collier counties in SW FLORIDA gwen.santagate@gmail.com and phone, (239) 573-9687 http://www.thepenzancehorse.com



Heather Strumolo (Hoof Care Specialist) of Barefoot, Naturally! - Florida phone: 772-538-2450, email: horseshaman@hotmail.com; Professionally trimming since 2004. I have experience in rehabilitating founder, navicular, club feet, under run heels, conformational imbalances, etc. I use a high performance barefoot trim method, based on nature's model, on all horses. Natural horse management and holistic therapies are utilized as well. Trimming service is available statewide in Florida.




Beckie Bailey - Good Hoof Keeping, LLC.

407-314-1734 or

goodhoofkeeping@yahoo.com

5+ years experience in Barefoot Performance Horse Trims. Specializing in various types of hoof pathologies as well as sound healthy hoofs too. Now serving Florida and North Carolina


UTAH
Laura Warburton – Utah – Northern - Huntsville, Liberty, Eden. Bare Essentials Hoof Care, LLC.
Barefoot@ourbigworld.us
. 8014-458-2997. EasyCare authorized dealer. Horses/mini's/draft. I'm here to help you and your horse live happier lives.
John Fitch, AANHCP

Certified Practitioner

- Yellow Dog Ranch, Wellsville, Utah 84339 Cell: 435-770-7335 e-mail: john.fitch@usu.edu
COLORADO
Cindy Meyer,

AANHCP Certified Practitioner

, Carbondale, CO Phone: 970 945-5680 email: barefootnboogie@wildblue.net
NEVADA
Cindy Nielsen,

VMD;

Founder Warriors Rehab Center

- Reno, NV.

Mentor to the

Pacific Hoof Care Practitioners

organization.


email bareyoursole@earthlink.net,

775-813-1107

or

775-970-5421

.
ARIZONA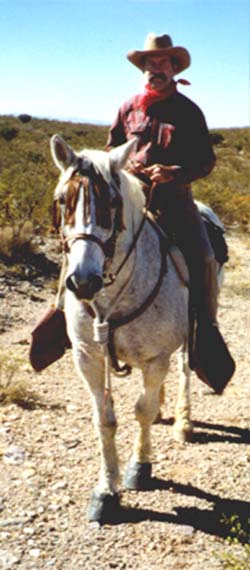 Frank Orza: Natural Hoof Care Practitioner (Former Farrier) Inventor of the Horsneaker®

Never feeling comfortable with the "iron hanging" part of farriery, Frank has been encouraging clients to go barefoot for nearly 20 years. He started to develop Horsneakers in 1986.


Contact Frank at:
P.O. Box 433
Sonoita, AZ 85637
(520) 455-5164
FAX: (520) 455-5171
e-mail: horsneaker@theriver.com
Robert and Linda Smith - Prescott, Arizona - email: rsmith@northlink.com phone: 520-443-9321 trim their own mini's
Bonnie Boetcher - St. Johns, AZ

email:

roundwoman@frontiernet.net phone 928-337-3303
Bill Trigg (Farrier)-Tucson, Arizona - email: coyote@theriver.com phone: (520)331-9005 Bill Trigg, ex-farrier. hoof care specialist in wild horse trim
TEXAS
Whole-horse solutions for performance and rehabilitation! Barefoot trimming and synthetic alternatives to metal shoes. Full evaluation and ongoing support system for owners, addressing dietary concerns, living and working environment, gait, and performance. Gentle horse handling, professional manner and on time reliability. References available and questions welcomed!

Dave Darnell – Natural Hoof Care Farrier for North Texas. Specializing in the Barefoot Trim. www.dave-barefoottrim.com . redearth-david@hotmail.com
(972) 658-6108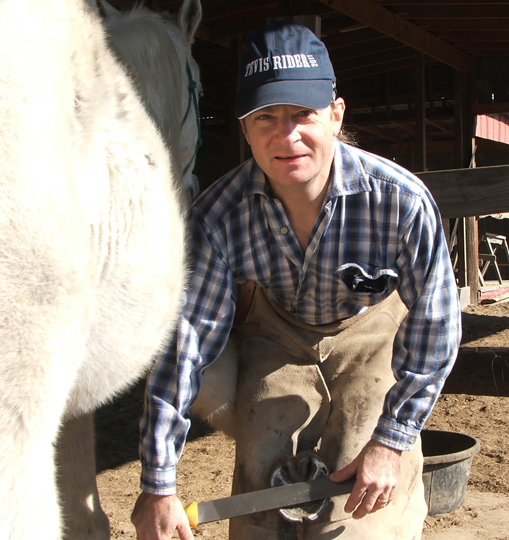 Todd Hezeau - Hoof Care Practitioner, Lone Oak, Texas. Serving the Northeast Texas area
Phone: 469-261-8733/903-662-0952, e-mail: maccwall@gmail.com:
Eddie Drabek - AANHCP Certified Practitioner and Field Instructor - El Campo, Texas - Email: drabektx@hotmail.com - Phone: (979)533-1731 - Website: www.drabekhoofcare.com
Marcia Hermann AANHCP PT,

Del Valle, Texas

email:

maradan@isp.com phone: (512) 247-4269
Linnie Brister (AANHCP Certified, AANHCP instructor 2007 - 2013, trimming over 12 years, lifelong experience with horses). Serving the greater DFW area (but not all of it) and the Durant/Bokchito area of Oklahoma. Areas include : Fannin county, Paris area, Hunt county, Grayson county, Collin county, Denton county, Terrell, Kaufman, Alvarado, Cedar Hill, Justin, Ponder, Whitesboro, Gainesville, Keller, Southlake, Wylie, Rockwall, Royce City and some surrounding areas. Please contact me at hoofhappy@gmail.com or 903-449-9180. Please leave message.
Lisa Hidlebaugh

AANHCP PT,
San Antonio,TX and surrounding areas 210-232-5699 ( mobile ) Email:
lmh.freedom@hotmail.com
Rachel Ward - Cometa, Texas - email: rward@peppersnet.com
Patricia Cox - Dripping Springs, Texas - email: shadowlea@mindspring.com
Frank Schweighart (Farrier)-Sulphur Springs, Texas - email: roper134@cs.com phone: 903/438-8861 817/832-8889
Farrier for twenty five years but now acquainted with barefoot trimming, willing to offer support. Texas regional rep for BIO-SCAN. More than happy to help.
Joel Means- Central Texas

AANHCP Certified

phone 512.228.6075 website: www.alphahorsemanship.com
MISSOURI
Kerry Kirkland,

AANHCP

Certified Practitioner, Foristell, Missouri Non-invasive natural trim based on the Wild Hoof Model. 636-459-5460; wildwayhoofcare@gmail.com
Roxanne Hill - Lee's Summit, Missouri - email: zuzu@swbell.net
KANSAS
Amber Mohr's Barefoot Hoof Care Located in Wichita, KS, also serving the Ozarks in Missouri and Arkansas. Utilizing Ramey's methods for healing and rehabilitating chronic problems as well as maintaining healthy hooves. I am happy help you find other trimmers in the area. Please contact me at barefoothooves@yahoo.com or visit my website for more information www.barefoothooves.net Phone 316-796-0202
OKLAHOMA
ARKANSAS
Bonnie Myers - Little Rock, Arkansas - email: the.myers@Juno.com phone: 501-821-4561
Joel Thomas

Hoof Care Specialist

Springdale, AR 501-206-8253 nwaff@cox.net Taking on new clients and providing Natural Hoof Care.
Ashley Layton, Yellville, Arkansas - Email Address: ashley@naturespets.com - Phone number: (870) 404-9934
Offering natural hoof care in the North Arkansas area. I believe in healing the hoof from the inside out, keeping the horse comfortable and moving correctly along the way. I stock and heat-fit Easy Boot Gloves. Nutritional and environmental consultation included. Gentle with horses and willing to work with difficult horses for a training fee. References available. 9 yrs experience.
WISCONSIN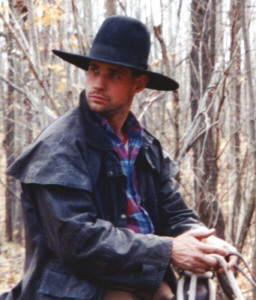 Chad Bembenek,

AANHCP and AHA Certified Practitioner, ESA Instructor


Triangle P Enterprises LLC Rio, Wisconsin , USA Phone: 920-992-6415 Home 920-210-8906 Cell
email: trianglepenterprises@centurytel.net
Web Site: www.trianglephoofcare.com

If you are interested in attending a clinic go to: http://www.trianglephoofcare.com/ClinicSchedule.html
Barclay Wallace -

AANHCP

Certified Practitioner

and Field Instructor

- North Prairie, WI; Phone (262) 719-4372;
Email bwallace@wi.rr.com; ; Likes to work with horse owners who want to take more responsibility for their own horses' hooves.
Jeannie Wright Certified AHA trimmer 815/245-9617 www.wrighthoofcare.com Servicing Northern Illinois and SE Wisconsin
MICHIGAN
Larry Frye - AANHCP PT

DBA

The Natural Horse Hoof Care

Newaygo, Michigan Phone: (231) 652-3505
email: frye_larry@hotmail.com

Michael Cieslak,

Bare Hoof Care Specialist.
Natural hoof care practitioner serving all breeds and disciplines in south-east Michigan since 1998. Our clientele is strictly barefoot and focused on providing customers and their horses with the most up-to-date and knowledgeable hoof care available. We successfully work with challenging cases, including: founder, chronic laminitis, club feet, Navicular syndrome and Navicular Disease, chronic thrush, fungal infections, arthritic horses, contracted heels, white line disease, seedy toe, and chronic quarter cracks.

I believe in pain-free transitioning from shoes to bare hoof care - your horse does not need to be uncomfortable in order to go barefoot! I offer consultations, customized boot and pad fitting, transitioning, rehabilitation, and hoof care maintenance. We don't just treat the hooves, we look at the entire horse, its environment, and nutritional program to support healthy hoof function. Questions and phone calls are welcome.
E-mail: Barefoot@NakedHoofCare.com Website: www.NakedHoofCare.com Office: 734/428-2800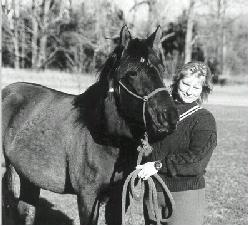 Ruth Green: Natural Hoof Care Practitioner



Contact:
231-510-7204
Homer, MI
email: ragingruth@hotmail.com
Wendy Tobler - Willis, Michigan - email: wtobler@tdi.net phone: 734-587-3631 Saved her foundered horse after
heartbars failed, and is now dedicated to barefootedness for all of her horses. Has been using a barefoot trim since 4/99.
Can offer moral support and layman's guidance for barefoot transition of formerly shod horses as well as founder.
Amy Surdu, Second Nature Equine Hoof Care.
Barefoot hoof care. Farrier since 1998. Certified BWFA, Member MHA, now exclusively trimming. I study and apply Dr. Bowker's
"Physiological Trim".
Southeastern Michigan area. Apprenticed with Cliff Mortimer, Kirk Lucas, Paul Melcher. By appointment, 248.514.8464 /
amysurdu@gmail.com
.
OHIO
Sherry Eucker AANHCP Certified Practitioner

and Field Instructor


Cuyahoga Falls Ohio 44224 Phone: 216-218-6954 email: bratlikeu@yahoo.com

S

ue Syme- Northeast Ohio - email: sdsyme@aol. com has been trimming her foundered mare since August of '99.
The mare penetrated both front soles with her coffin bones and Sue was advised the only thing left to do was to euthanize
her. Sue has successfully treated her and the mare has completely resolved rotation in her rear feet (Nov. '00 X-rays) and
is de-rotating in her fronts. Sue is available for moral support as well as hands-on help getting started with the barefoot
trim and natural lifestyle.

Catherine Conaway - Lebanon, Ohio - email: cathhorse@earthlink.net phone: (513) 932-8385
Pam Wisecup - Martinsville, Ohio - email: wiseacres@erinet.com
INDIANA
Marilyn Verdeyen - Kingman, Indiana - email: verdeyen@localline.com phone; 765-397-3789 Still learning but trimming
my own three horses. Seeing good results even with the one that foundered.
ILLINOIS
Yvonne Moorhouse, Illinois - I have been trimming and rehabbing horses for 6+ yrs., completed the AANHCP program and am certified through Martha Olivo. Cell 847-878-4621,
Home 815-923-6950, e mail y.moorhouse@att.net.

Jeannie Wright - Certified AHA trimmer 815/245-9617 www.wrighthoofcare.com Servicing Northern Illinois and SE Wisconsin
NEBRASKA
Molly Pearson - Natural trimmer with clientele in Omaha, Nebraska Cell: (479) 200-7414 Mollycpearson@gmail.com Mollypearsonequine.wordpress.com
Joanne & Tim Zabawa - Omaha, Nebraska - email: TJZRANCH@aol.com Willing to lend support.
IOWA
Randy Hensley- AHA Member
Orient, Iowa
MINNESOTA
Dr Julie Huss, Certified animal chiropractor, Natural Trimmer
Based out of Princeton, MN serving the Northern metro and greater Twin Cities area.
Working with horses since 1999, farrier and then natural trimmer since 2005. Experience and expertise in founder, navicular, contracted heels, flares, lameness, etc. Our goal is to balance the whole horse!
Hoof trimming lessons and consultations available.
Janet Hagen AANHCP PT Sleepy Eye, Minnesota Web Site: www.usethehooves.com email: janet@usethehooves.com
Betty Book - Rochester, Minnesota - email: balbook@juno.com
Molly Gamble - Ely, Minnesota - mgamble@2z.net
I own six horses that I trim,naturaly .We have a support group in northern Minnesota that meets monthly to trim horses and educate each other in the process. You're welcome to join us. Or contact me for support.
MONTANA
Pat Beebe

AANHCP Certified Practitioner

. Missoula Montana, serving Western & West Central Montana. e-mail: pat@rocksolidnaturalhoofcare.com Cell#

(406) 546-9053

web site: www.rocksolidnaturalhoofcare.com
IDAHO

Cheryl Shelton - SE Idaho - email: cshelton@onewest.net
WASHINGTON
Pat Wagner,

AANHCP Certified Natural Hoofcare Practitioner and Field Instructor

Specializing in Hoof Pathology and Lameness - Rainier, Washington

-

Phone:

360-446-8699

Cell:

360-790-4181

info@heelfirstlandings.com
Margaret Swanberg - Lopez Island, Washington - email: mardav@rockisland.com phone - 360-468-2290
I've been trimming my 6 horses since June of 2000. I would be pleased to share my experiences and lend moral support to anybody beginning this process. If you are more advanced then I, I could use your moral support.

Jennifer Roberts,

Certified Barefoot Trimmer

, serving Island, Skagit, & Snohomish County, Washington .Web site: www.pchorses.com/hoofcare.html , email barefoot_horse@hotmail.com , cell 360-969-1135. I take a gentle and holistic approach to hoof care in order to effectively treat pathologies in the foot. Along with performing a basic trim to maintain your horse's healthy feet, I have been trained extensively to rehabilitate horses with unhealthy conditions i.e. founder, navicular, hoof cracks. References available.

David Holliday - Auburn, Washington - email: lorenzo@integrity.com My horse has never been shod. I trimmed him myself even before hearing of Jaime Jackson but now use his book and video. Open to conversing about the barefoot trim which I think is great not to mention the savings over shoeing.
OREGON
Laurie Jones -Eugene, Oregon email: laurie.jones@probes.com phone: 541-465-4804
Judy Good, MS - Barefoot Farrier, LLC Wild Mustang Model -
AANHCP Certified Instructor
- Parelli Natural Horsemanship Level 3/4 student- Serving Benton and Linn counties in Oregon
Leslie Walls ,Natural Hoof Care Provider serving SW Washington and NW Oregon for the past 5 years.
Natural Hoof Care Provider, LLC
Easy Care & Cavallo Distributor (Hoof Boots)
Natural Hoof Trimming Clinics
HM 360-887-0529
Cell 360-600-6899
EMail: barehooflcw@yahoo.com
Pacific Hoof Care Practitioners

:

Provides a supportive network and educational foundation for hoof care professionals and horse owners based on a holistic and progressive approach.
Training program: http://www.pacifichoofcare.org/training.html
Trimmer's listing: http://www.pacifichoofcare.org/list.html
CALIFORNIA
Jennifer L. Rizzo (Pacific Hoof Care Professional) Sacramento, CA JenniferLRizzo@gmail.com (781) 864-9989 www.HoofLogic.com
Certified Natural Hoof Care Practitioner through the AANHCP and Liberated Horsemanship, Extensive Successful Experience with Difficult Cases. Five Year Apprenticeship with Jaime Jackson.Trimming Since 2004, References Available. Serving Los Angeles and San Diego Counties.(I happily travel elsewhere, by special arrangement)
Tauna Grinager,

Ben Lomond, CA

. Website:

http://ironfreehrs.com/

Email: ironfreehrs@yahoo.com Cell: 831/246-0084 Kind, gentle Hoof Care for the natural horse in

Santa Cruz

and surrounding counties. PHCP Member. Martha Olivo Certified Mentor Hoof Groom. Expanded my training to include Pete Ramey, Mark Jeldness and Gene Ovnicek. Non-invasive, physiologically-correct style. Trimming professionally since 2002.
Richard Robbins -

Pacific Hoof Care Professionals

(www.pacifichoofcare.org) - Practitioner and Instructor located in Sunnyvale, CA and serving a 200 mile radius. email: rrobbins@a-link.net
Michelle Coble - San Francisco Bay area. email: michelle@abcsofriding.com website: ABCsofriding.com/hooftrims.html
phone: 925 789 0217 Trims based on wild horse model: Pete Ramey & Jamie Jackson but with the angle grinder (abrasive trims) learned from Phil Morarre which provides more accuracy, smoother finish, and less strain from lack of torque from the traditional tools. Experience with problem horses using natural horsemanship methods, and working with many pathological hoof issues since 2002.
Chuck Mills
Pacific Hoof Care Professionals -
serving So. California providing bare foot trimming and support for horses with hoof problems, will travel throughout So. California to help horses in need. Phone: 714 228 0855 email: ctmills28@gmail.com
Beth Anne Doblado - San Diego, California - email: aqhannie@aol.com
Mike Benack - Santa Cruz, California - email: mwb@cruzio.com
Carmen Allen - Santa Maria, California - email: callan@pronet.net
Susan Uchimura - San Juan Capistrano, California - email: Shennytoo@aol.com
Margaret Wilson - Sky Valley, California - email: booldawgs@earthlink.net Saved her foundered horse, will give moral support and advice
Loren J. Warner (Farrier) - Santa Clarita, California - email: loren@cross-creek.com phone: 661-296-2422
Special Interest in barefoot trimming. His own horses are barefoot and sound - what a thrill that is! The majority of horses under his care are also barefoot-sound. Loren has been active in continuing his education through clinics on proper hoof care.
Brigid Wasson - San Mateo, CA - email: epona1971@aol.com Hoof trimming based on the wild horse model. Serving the San Francisco Bay Area, CA, since 2000. www.brigid.clickryder.com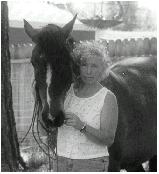 I got started with natural hoofcare many years ago on my own horses. Finding Jamie Jackson was a major breakthrough in my education to caring for my horses' feet. After years of trial and error I decided to give back to the horse and teach others how to trim their own horses.

I conduct monthly trimming workshops as well as one-on-one trimming instructions. My goals are to teach others about a more natural lifestyle and a natural trim. As with everything we do with our horses, support and information is a big part of how successful we will be. Horse owners can and do trim their own horses.

I also teach natural horsemanship-starting colts and teaching people to get handy with their horses. This includes handling of their feet. The combination of natural trimming and horsemanship makes for a great outcome.

Debbie Dutra Truckee CA 530.582.0343 www.naturalhoofcare.com or email me at: dutraddranch@earthlink.net
Margaret Van Reit - Tynong, Victoria - email: mvanriet@nex.net.au Phone- 0417 994 881
Comments- I am trimming my own 3 horse's and I have some experience with navicular, laminitis and founder cases. I am willing to teach others how to trim, either on their own horse's, or in a cadaver trimming clinic situation and will travel to you if I can.
Anya Lavender - Healesville, Victoria - Email: natchrel@yahoo.com.au Phone: (03)5962 3543
I am a Hoofcare Practitioner and trainer, and after previous training in farriery, have been successfully trimming our 12 horses and a donkey in the 'wild horse' manner since early 2000 and many other horses and donkeys since 2001. Have some experience dealing with founder, navicular and lots with bad hoof cracks
& separation. Willing to provide help, service &/or advice, trimming &/or gentle, positive training. Will travel.
John Gorman - (Farrier) Collector NSW Australia - email: john.gorman@tpgi.com.au phone-0408 687598
Kerryn - Brenton ,Victoria - email: kerryn.brenton@bigpond.com.au phone - 0410 457 423
Peter Laidely- Mount Samson, Queensland email: phone: 61 7 3289 9988 email: trucktech@austarmetro.com.au I have been trimming my own horses since 1989. I have been trimming for others since 2001. I can travel, and I am happy to teach groups or individual owners how to trim their own horses. I also teach basic training and "horsespeak" to kids and older people who want to learn a "better way".
Ward Edwards, Stirling, Ontario, Canada - email: ward @ farrierserviceplus.com - Phone: 613-395-6195 - website: www.farrierserviceplus.com
I have 20 years experience trimming. My goal is getting the horse to have a fully functional foot that is in dynamic balance with the rest of the horse's conformation. I have studied the methods of many farriers and barefoot trimmers and use the ideas and methods that make the most sense when looking at the anatomy and function of the foot and the balance of the foot in regards to the whole horse
Anne Riddell,

AANHCP,

Certified Practitioner

, Toronto area and service north and southwest Ontario email: ariddell@csolve.net website: barefoothorsecanada.com

Carolyn Myre

AANHCP,
Certified Practitioner
Back To Basics Natural Hoof Care Services Tel: (613) 262-9474 Email: carolyn@b2bhoofcare.com
Web: www.b2bhoofcare.com
I specialize in transitioning horses to barefoot, rehabilitate navicular, laminitis and founder cases with the natural trim methods of the AANHCP. I am also a natural hoof advisor and provide horse boot sizing and fitting assistance as well as selling horse boots for Easycare Inc. I service the Ottawa/Carleton, Ontario (Canada) region and do travel to Quebec, and between the Toronto, Ottawa, Montreal corridor. I encourage horse owners to take part in natural hoof care and natural horse care.

Lane Moore (in Alberta) has been involved with horses almost 60 years now. About 4 years ago he became interested in the barefoot movement and has not looked back!! Immersed in reading, studying, anatomy dissections, trimming and more trimming is simply how the days swiftly pass! Teaching has always been a passion and now hoof seminars have been set up to show DIY (Do It Yourself)
folks just how well 'barefoot can work for you'....and especially help your horses!
Check out the web site:
www.lazymcanada.com
Or Call:
1 403 722 3053
Seminars are listed on the 'Rates Page'
Steve Carlisle - Port Hardy, Vancouver Island - British Columbia- email: quatsein@island.net
Howard Jesse - (Farrier) SW of Saskatchewan - t.whip@sk.sympatico.ca phone: 306-241-6811 Has studied BioScan and Acupuncture by Dr.Marvin Cain as well as CranioSacral Therapy. Will travel to locations in Western Canada and U.S.
Lisa Huhn...Medicine Hat Alberta Phone: 403-527-9511 has 6 years of post secondary education in Equine Sciences, Animal Sciences and Pre-Vet before concentrating on classical dressage.
With over 12 years of additional study and research Lisa developed, tested and implemented the protocols for the Equinextion Therapeutic Trim. She travels North America offering seminars, clinics and lectures on natural horse management and trimming and maintaining the sound barefoot performance horse. DVD available soon.


Lisa's website: www.equinextion.com

and the helpful international forum

Http://www.equinextion.net/phpBB3/
Diane VanderStar - (Farrier) Lumby BC - phone: 250-547-6391
I specialize in barefoot trimming. The majority of my clients horses are barefoot. My own horses are all barefoot, and I am thrilled with the improvements in so many ways. I like to see (and help) others learn the superiority of natural barefooted horses, and to restore soundness to horses with problems.
Darcy Bulmer CHCP, British Columbia, Canada. - Email: gobarefootbc@gmail.com - Phone: 250-515-3150I am a natural hoof care professional, trained and certified by Liberated Horsemanship. Friendly and gentle barefoot trimming based on the wild horse model. Serving the Shuswap and North Okanagan.

Bruce Goode,

AANHCP-CP,

Liberated Horsemanship-CHCP

Field Instructor, EasyCare® Hoof Boot Dealer and Hoof Care Advisor. Gentle handling methods. Servicing Kelowna and Vernon, British Columbia. Phone: 250-545-6948

Email: bruce@hooftrack.com Website: www.hooftrack.com
Lesley Holehouse, Independent professional barefoot hoofcare practioner, AANHCP qualified. Covering the North of England and Scottish Borders. Over seven years trimming experience and fully insured. Professional working links with veterinarians throughout the North of England. Tel 01325 730648 / mbl 07812108640, email: lesleyholehouse@hotmail.com
Abi Hogg, Experienced barefoot trimmer practising non-invasive trimming and humane horse-handling. Yorkshire, Lancashire and Manchester area. Tel: 0781 467 1823, email: abigailhogg@supanet.com
Susan Digges La Touche, rider and trainer of barefoot endurance horses. Trimming since 2005, trained by Pete Ramey and various UK hoofcare practitioners and pro barefoot farriers. Based in Birmingham, covering West Midlands and Worcestershire. Experience of laminitics, navicular, hoof cracks and rehabilitation from shod to barefoot. Tel: 0771 771 9425 email: geoandhorse@yahoo.co.uk.
Pennine Barefoot: Bond Hardman endurance rider based in Lancashire competing his own barefoot horses is now taking on new clients in Lancashire, North Cheshire, Greater Manchester, South Cumbria, West Yorkshire.Telephone: 01706
876450
Marie-Ann Roberts - Billesdon, Leicestershire - email: marie-ann.roberts@virgin.net phone - 01162 599201
Trimming my own and a friends horses. Can offer moral support, and laymans guidance, for those interested in overall barefoot management of their horse(s). I now spend most weekends in Shropshire, UK, and have moved my horses there.
Jenny Edwards - Welshpool, Powys - email: tuffn@hotmail.com Can offer moral support and share own trimming experiences.
Sue Armstrong - Milton Keynes, Bucks email: sue@spokenhoof.fslife.co.uk phone: 01908 618833
I have not been on the wild horse trim course yet, but I understand the principles because I have had a lot of experience beginning with another model trim and have decided that it is not helpful to my horse. I now speak for the wild horse model.
I would be glad to share my experience with people who particularly have flat-footed horses and have tried other trims which have not given the results they want. My horse is very grateful.
Jillina Gardiner - Carmarthen, South Wales - email: Jillie@Gilfach-Wen.co.uk phone: 07970 629726
I came to keeping horses barefoot because one of my horses had Navicular. He is successfully back in work. I will help anyone in South Wales with trimming and run a barefoot only livery yard in Brechfa, Carmarthenshire.
Copyright © 2000 - 2012 - Tribe Equus - All Rights Reserved.